We spent Christmas with my mother-in-law in Saint Cèsaire. She lives in a house in the country next to a river.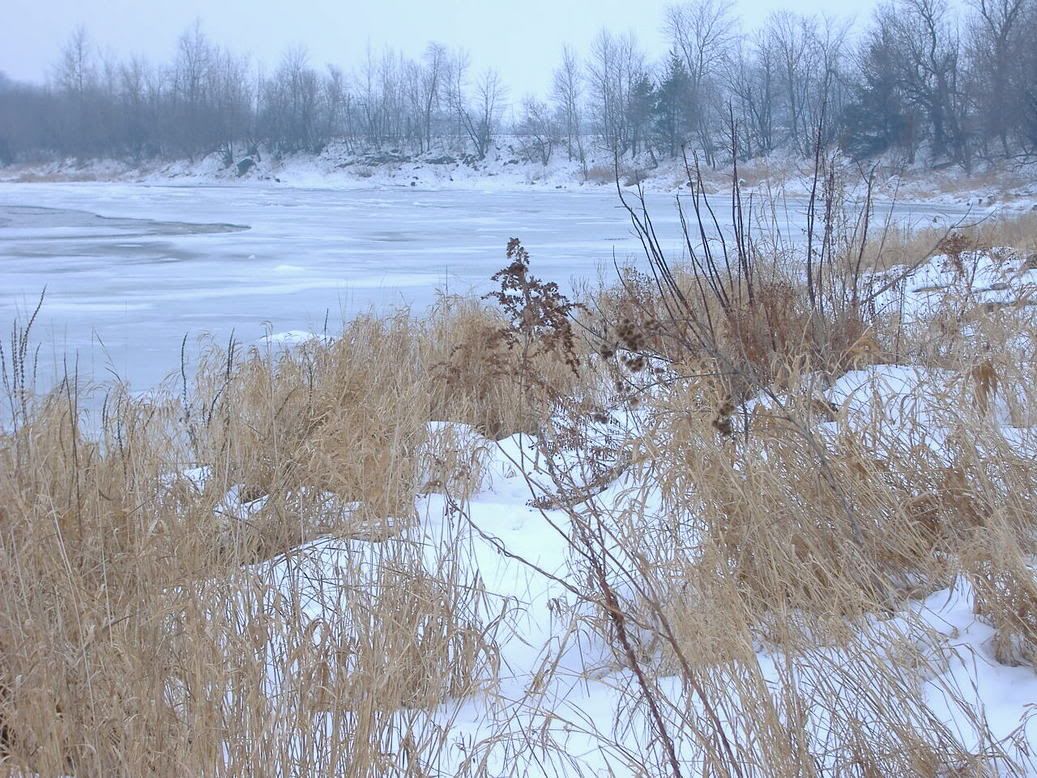 We also had Francois' uncle and aunt there. We got a digi cam!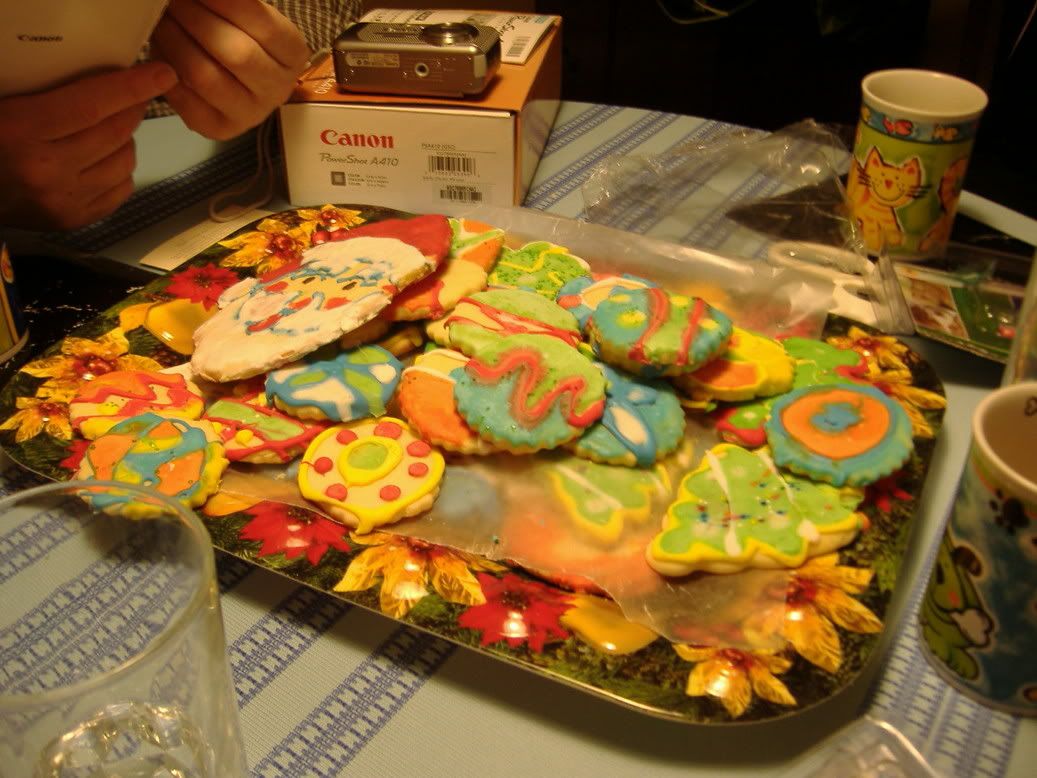 Those are the cookies I made. Of course, most of them are here again. They're good, but there was just so much damn food. We had all the regular stuff, then a big slice of salmon pie. On Christmas day, we had the leftovers au Vol au Vent. Always love that. And, of course, a big slice of pate au saumon. Just eat, eat, eat.
Huguette, my mother-in-law, is moving in a few days, so when we left, she loaded us up with food from the freezer. Filet Mignon, whole chickens, a Tourtiere, and, of course, a Salmon Pie. Not to mention the appliances she gave me for christmas.
I really enjoyed seeing the family home movies from the eighties. I got to see Francois at 10 (
and I was in college
!) playing the piano, in his little pajamas, big glasses, curly red hair, same mannerisms. Very cute. Mostly it was to see his dad when he was alive. That family really let loose at Christmas. I saw Francois as an 18 year-old with another family christmas (I felt like Scrooge with the Ghost of Christmas Past), working a karaoke machine. His uncle Bob tied his shirt in front with his uncle Yves and they did the Macarena. I saw his Grandma, who just passed away last year, singing a particularly baudy french song that everyone seemed to know. It's really something when an eighty-year-old sings "
GODDAMN SONOFABITCH!
" When that happens. profanity becomes cute. (
Well, I think there's no such thing as profanity, but what are you gonna do?
)
Nice. When we got home, we had a pile of presents to open from my family. My brother bought Francois a pair of converse hi-tops. I've never seen him in those. I hope they fit. He
must
wear them!
Oy am I fat.
But happy.
:)