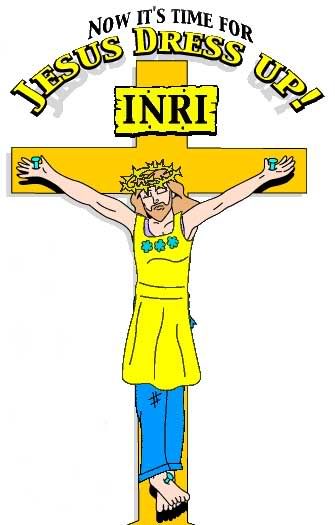 I heard a Muslim woman saying that "free speech has its limits. You just can't print something that offends a whole nation of people."
First of all, lets dispense with theis "nation" bull. No such thing. There are
people.
SO, how many
individuals
is it ok to offend before you have to censor? I want a real number here.]
Nothing
is above criticism. Especially not figureheads of religion. Those are
exactly
the things that should be criticized: after all, people are pretending to base their lives and all their decisions on them. We don't want that basis to be a lie, do we? If your belief system cannot stand strong while being criticized, if you have to use violence to force people to never criticize it, then your system is crap and must be thrown out in the trash--a cartoon is nothing..
It's time to show everyone Muhammad's "face." Lets pull that mask off.