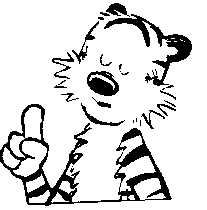 Social Contract:
Something that was never, and
can never be
a contract, used by Locke and Hobbes to make their theories sound correct.
A contract that is "signed" by
not leaving a "country"
at birth? conception? once one learns to read? at voting age? (and living in the middle of an ocean somewhere) that "gives" "rights" to
the unsigned,
that can be changed at any time for any circumstances by that country. Violation of "contract" can result in a punishment to
the unsigned,
which is
not specified, and subject to change, depending on coordinates within the "state," the prevailing fashion of the ruling class, and how many drinks the judge had for lunch. Most importantly, it grants a portion of all money earned by the unsigned, and a portion of the value of anything the unsigned owns, depending on how well the sports team related to the coordinates of the unsigned's home, is doing, in exchange for pristine roads, sidewalks, and a simply fabulous education.