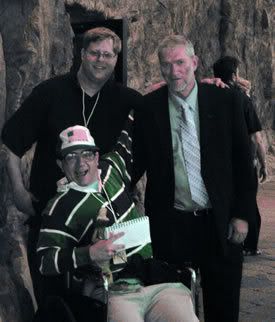 "You said the dinosaurs wouldn't eat Adam and Eve…"

"Right," slipped in Ham.

"Whyyyyy?" I pleaded. "Why not? Why not?"

"In the garden," Ham said, looking over me into the filtering crowd, "you know, the Bible tells us in the garden before sin, in fact in the world before sin, all animals were vegetarian and so was Adam and Eve, and even though they have sharp teeth…"

"Why they have sharp teeth?" I interjected in my slow droning falsetto.