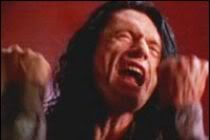 This podcast is dedicated to the
Fine Film
"The Room," Orson Welles'd by Tommy Wiseau.

Videogum article
The Onion Interview
Playlist
1-Breast Cancer
Alleee 1
The Ritchie Family * Brasil
Interview with Wiseau
2-Flower Shop
Seller * Brasil
Lecuona Cuban Boys * Guajira
3-O Hai
Terry Baxter * Yellow River
Denny Where's My Money?
4-Dirty Talk
Gill Trythall * Witchita Lineman
Lester Flatt * I Can't Tell the Boys from the Girls
5-Roof Scene
Porter Wagoner * Carroll County Accident
The Room * Audience Reactions
6-Johnny and Dentist Kid
RIAA * Puddin' on a Ritz
Bad School Band * 2001, a Space Odyssey
7-Lisa's Beauty
ToTom * Hang on to the Highway (David Bowie vs Deep Purple)
Mashup Tribute
8-Denny is Taking Drugs
Tracky Birthday with the Disco Ghosts * Eöööhh! (with The Discoghosts)
Wing * Beat It
9-You're Tearing Me Apart, Lisa!
Bad Boy Bubby * Bubby's Song
The Brooklyn Doctors * The Room is in Da House
10-Leave Your Stupid Comments in Your Pocket
Alleee 2
Download