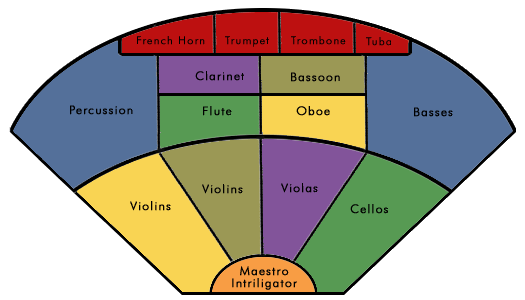 Instruments, players separated by air security rules
Musicians flying to and from Britain are being forced to put delicate and valuable instruments into aircraft holds, and one U.S. orchestra canceled its tour after new security measures were imposed.

The British Musicians' Union said Tuesday that rules introduced this month after a suspected plot to blow up aircraft between Britain and the United States could have a "devastating impact."

"Many artists, who generate significant income when working abroad, are having their livelihoods threatened by being unable to take their instruments onto an aircraft as hand luggage," said the union's assistant general secretary Horace Trubridge.

He said replacement costs for an instrument in excess of 30,000 pounds ($57,000) were "not uncommon."
I would never have considered checking my violin on an airplane, for any reason. And it's worth 500 bucks. Have you seen how they treat luggage that's checked? Have you ever had stuff destroyed? What if it were your Strad? Well, check this out:
And violinist and conductor Pinchas Zukerman told the New York Times recently that security officials had asked him to remove the strings of his rare Guarneri del Gesu violin.

"I've had unbelievable discussions at certain airports," he said, while waiting at Atlanta airport.
Sure, snobby old longhairs, right? Would you check your cat?