Download Audio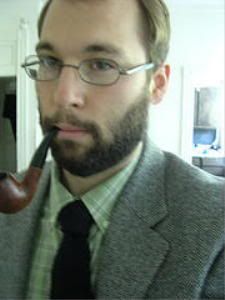 Hey Christians! Why don't YOU try
the argument that can't be beat!
It is all-powerful, iron-clad, lead coated so even Superman Atheist can't see through it!
It's called
"Move the Goal-Posts!"
As you may not know, Christians, there are about 30,000 sects of Christianity. Well, that's not too bad considering your source material's clarity of language. The good news is you now have Personal Relationship Christianity! If an atheist somehow manages to defeat the doctrines of all 30,000 churches, you can be comforted in the knowledge that with New Personal Relationship Christianity, there are roughly 1,959,594,518 different christian doctrines out there! 2 billion different Jesuses, a few more different Gods! How could an atheist possibly defeat that?
So next time an atheist questions biblical doctrine, just tell 'em
"you know nothing about christianity."
Hey: neither do you, using that logic, but does the atheist have to know? Hell, no!
Just in case you are interested in odds and such, you'd better stay away from trying to calculate the odds that you've got that one in a couple billion that's on the money. (Or one in 6 billion: after all...) 'Cause it could be that your atheist is gonna be your neighbor in the afterlife.