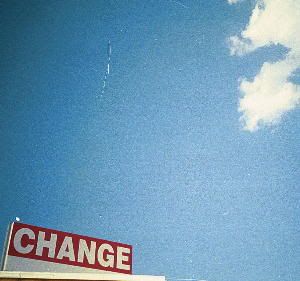 WHAT DO WE WANT?
CHANGE!
WHEN DO WE WANT IT?
NOW!
Why do people...ugh...vote for candidates? Every 8 years or so they vote for them "because they will

effect change.

" Who doesn't want change? I want change, don't you want change? If you don't want change, you're a Member of the Old Boys' Club, and you're

immoral.



Throw the bums out, replace them with the other false construct (number 3?) of "the other party." Because of course there are 2 parties. Only. Two. Parties. And As We All Know, the Other Party will

CHANGE EVERYTHING

. Because Americans have lousy memories and no damned sense in their heads.

What that change actually

is

doesn't matter to anyone.

Enjoy your stupid election, suckers.