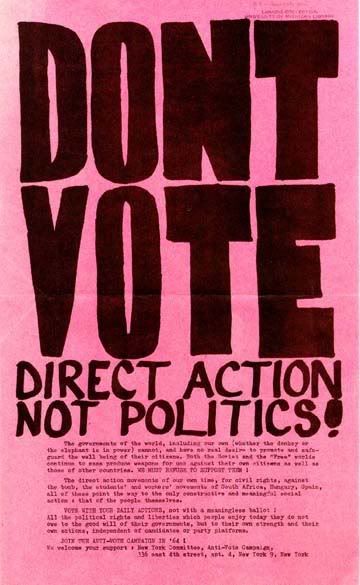 This week, Aaron Kinney joins us to tell you to Get Depoliticized! Stand up! Be disenfranchised! Be actively apathetic! The polls are open in a couple of months--Don't Vote! If you vote, you can't complain about the system you actively participated in!
Franc also tells us other ways, besides not voting, you can start to Get Depoliticized.
Download Now
For more download options, visit
the Hellbound Alleee Archives.